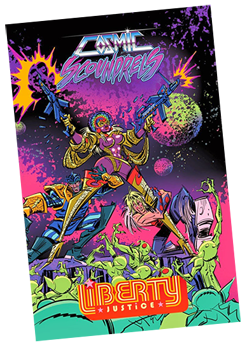 BOOK ONE Collecting the first two chapters from both Cosmic Scoundrels by Andy Suriano and Matt Chapman and Liberty Justice by Tyler Shainline and Andy Suriano! This giant, 40 PAGE 11x17 inch tome will barely fit in your cargo hold!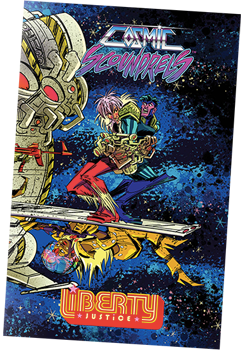 BOOK TWO Collecting the further adventures of both Cosmic Scoundrels and Liberty Justice! This second GIGANTIC, 40 page 11x17 inch tome is big enough to choke a Grimulvvyan Ovipauncher during mating season!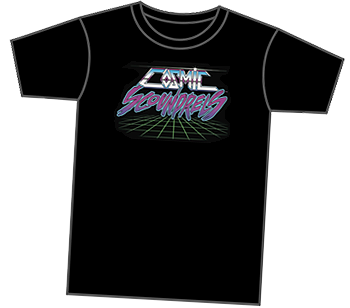 LOGO T-SHIRT

Screen-printed on unisex American Apparel t-shirt. TWO arm holes! ONE head hole! ONE torso hole! Designed mostly for upright, bipeds but hey! It might make a great THORAX coverup too!